OK, the amended Midwifery Modernization Act is finally on the NY State's Legislatures' Agendas for Monday, June 28th (it has been on my agenda for years...). Your support by phone call is still appreciated to make sure that your legislator know that you want this brought up for a vote and then voted for. Below is the latest posting from Free Our Midwives.org, a wonderful and dedicated group in the Ithaca, NY area. Let's get this done!
May all babies be born into loving hands...
K. Michelle Doyle, CNM, NYS LM
www.localcaremidwifery.com
www.localcaremidwifery.blogspot.com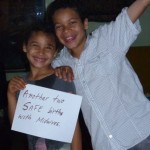 Free Our Midwives.org
Let's Take it All Way!
This is the big time folks! The Midwifery Modernization Act has been amended to satisfy legislators, midwives, doctors, and consumers — no easy task. It is now on the agenda meaning that it is eligible to be put to a full vote in the Assembly and the Senate on Monday! We need to keep the pressure on to assure it gets voted on and passed before the legislative session ends in the next few days.
For Friday:
1. Call your Assemblyperson and Senator.
Script:
Hello, my name is ______ and I am a constituent. I am calling/writing to urge the Assemblyperson/Senator to please vote for the Midwifery Modernization Act (A8117-A/S5007-A) when it comes to the floor. The women and families of New York need this bill passed this session. Thank you so much!
**********************
We will be on facebook
all day today asking people to call and thank Assembly Speaker Sheldon Silver for his work on the bill and to urge him to bring it to the floor. We will continue to contact him by phone (518-455-3791) or
email him
until we have his full assurance of a full vote. Please watch for that information via facebook and keep us updated on your progress.
This has been a long haul for everyone, but standing here in the final moments with the bill poised to pass we want you to feel proud of how far we've come and empowered as we take these final steps.
We have come this far, let's take it all the way! Please act now!
********************
Please consider taking a moment and donating to Free Our Midwives/BirthNet of the Finger Lakes. All donations are used towards upkeep of this website, educational materials and outreach.