Here is the latest update in the Midwifery Modernization Act game plan: We are still waiting for the bill to be presented for a vote to the NY State Assembly and then the Senate. Support always appreciated. As outlined below by Free Our Midwives, personal stories are very effective. Pray, breathe, think good thoughts and contact a legislator or two!
May all babies be born into loving hands....
K. Michelle Doyle, CNM, NYS LM
www.localcaremidwifery.com
www.localcaremidwifery.blogspot.com
Preserving Safe & Healthy Birth Choices for New York Families
One thing we've learned from all your calls is that legislators need to hear the real stories of New York State women who have received the safe care of a midwife.
While our on-the-ground team is working their magic in Albany, let's show legislators this is a real issue for women. Today contact your legislator via email and answer one or more of the following questions. (Bonus points: Visit your legislators home office and tell them your answers.)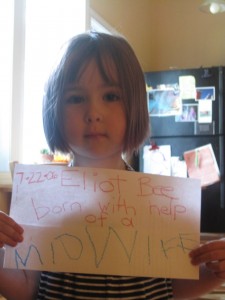 Why did midwifery feel like a safer choice?
In what ways did your midwife ensure the safety of you and your baby during your pregnancy and labor?
If you had a positive collaboration with a physician during your pregnancy or labor please share.
If your ability to secure a midwife is compromised due to the written practice agreement please tell your story.
*************
Please don't share conflicts between doctors and midwives. This is not the time to share intimate details of your birth. We are looking to give real examples of how midwifery looks as a profession from a constituent point of view.
**************
Find
your Assemblyperson here
and
your Senator here
and share your answers with them via email.
We want to hear too! Copy and paste your emails in the comment section at the end of this post.
(Go to the following link:
freeourmidwives.org/
)